Are relationships difficult for you?

Do you struggle with intimacy?

Do you have trouble tuning into the wisdom of your
deeper self?
If so, I have put together a unique audio program (listen) that holds the KEYS that will support you on your journey of healing, and transforming your relationships by helping you:
Identify what's hardest for you about relationships
Clear the way to more intimacy with your significant others
Better navigate your relationships with the people in your life: family members, friends, your boss, your neighbors
Strengthen your connection to your deeper self and your intuition
Understand and heal your relationships with others
Get clear of your history, which opens you to more fulfilling relationships
Live in conscious relationship with others, as well as with every aspect of your life

Introducing...
"The Keys To Healthy Relationships"
4 Audio Set

>> Listen To Track "Intimate Relationships – Your perfect now change"
Click Here To Listen <<
Science has discovered that everything and everyone in the world is intimately, intricately, and completely interdependent and related. We have a relationship with everything in our life, including our body, house, work, success, nature, family, friends, loved ones, God, the Universe, and the list goes on.
In this 4-part audio set (total of 4 hours), The Keys to Healthy Relationships, you will discover and experience, through lectures, exercises and meditations, how to open more consciously to, and enrich, the wide variety of relationships in your life. These live recordings will assist you in deepening your understanding, and strengthening your skillfulness, regarding the many ways you interact with life, and will bring you more intimacy, greater joy and deeper peace.
To live a conscious life means choosing to be as conscious as possible in every relationship. Since relationships and intimacy are the building blocks of life itself, The Keys to Healthy Relationships will help further your personal development and spiritual growth, which ultimately leads to more happiness.
...[Dr. Jennifer Howard] helped me change my life and all of my relationships for the better.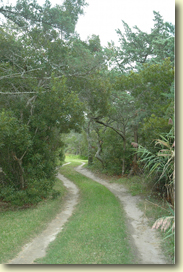 Choosing a therapist can be a daunting experience. You are investing your time, your money, and your life; how can you be sure of picking the right therapist for you? Jennifer Howard is absolutely the right choice. Empathetic, wise, fair, a highly skilled counselor - she far exceeded my expectations. Jennifer doesn't just put a Band-Aid on an issue; she helps you understand and heal the root cause. She has helped me change my life and all of my relationships for the better.
- S.E., V.P. of Business Development
...[Dr. Jennifer Howard], you bring humor, warmth and insight and that helps take us deeper within.
Your workshops are richly informative because you are so widely read and insightful. You are the real deal and your knowledge helps me stretch my mind. You present with such a remarkably human element the information is embodied and felt by the listeners. I actually feel good listening to you speak. While you are leading the listeners along the path of "vigorous self discovery" you bring humor, warmth and insight and that helps take us deeper within. I cannot end without telling you again, that, "you sparkle" You remind of something that Davinci said, "The noblest pleasure is the joy of understanding."
- Robert Faulkner, CDT, MDT
This 4 hour lecture by Dr. Jennifer Howard teaches the "KEY" to healthy relationships. In an intimate setting, she puts her teachings into action as the students discover their 'ah hah' moments. Here are the full tracks to this lecture:
Part 1
- The Key To Healthy Relationships
- Everything in the Universe is a relationship; Sharing Q&A
- Meditation: Your relationship with your body
- How you relate to the Universe

Part 2
- Meditation: Relationships with others
- "You're perfect, now change!" Navigating intimate relationships; Sharing Q&A
CLICK HERE TO LISTEN TO THIS TRACK!
- Getting clear of your history, which opens you to more fulfilling relationships

Part 3
- Meditation: Connecting to our relationships
- Your relationship to your inner self – your thoughts, feelings and actions; Sharing Q&A
- Writing Exercise: Going more deeply into clearing your history

Part 4
- Why YOU are important
- Meditation: Sensing Presence and Connecting to Others; Sharing Q&A
- Meditation: Relating to God or the Universe or the Divine
| | |
| --- | --- |
| | I am so confident that you will enjoy and greatly benefit from this audio set. Your purchase is 100% Satisfaction Guaranteed. |
We have three special packages...

Silver

Gold

Platinum

Digital Downloads (MP3) of all audios for "The Keys To Healthy Relationships" 4-part audio lecture (total of 4 hours)

Please note: this is a digital offer.




√

√

√

Guided Workbook "Your Relationship With You" (30 Page PDF) that guides you to look more deeply at healing the relationship with yourself.

Please note: we are in the pre-launch phase so your workbook will be emailed soon.




√

√

One-on-one coaching session with Dr. Jennifer Howard


√

Value: $67
Regular: $47


Value: $164
Regular: $67



Value: $461
Regular: $267

About Dr. Jennifer Howard
Dr. Jennifer Howard teaches the art of conscious living. She's equally at home sharing ancient spiritual wisdom, the latest scientific understanding, and her proven and practical life-changing techniques culled from over 20 years as an internationally known licensed psychotherapist, relationship expert, business and life coach, speaker, and energy healer. She is a recognized thought leader on psychology and spirituality, and is the creator and host of the popular radio talk show, A Conscious Life. Dr. Howard has frequently appeared as a psychotherapy expert on numerous national network television shows, including The Maury Povich Show, Turning Point, America's Talking, Rolanda, Charles Perez, Les Brown, News Channel 12 and others. She is a blogger for The Huffington Post, and a Featured Expert in the national wellness campaign, Walk with Walgreens, along with Joan Lunden and Alison Sweeney.
As well as an extensive international phone practice, Dr. Howard has offices in New York City, and Long Island, in NY, bringing together over 20 years of experience, extensive training, and expertise in mind-body psychology, meditation, and a variety of the healing arts. She has produced a meditation CD called Paths of Healing: Meditations for Relaxation and Healing, and is a former faculty member of the graduate program of A Society of Souls, The School for Nondual Healing and Awakening. Dr. Howard is passionately dedicated to helping people, and deeply affecting their lives. You can learn more about her at her website, www.DrJenniferHoward.com, or follow her on Facebook. As @DrJennifer she's been named one of the TOP 25 Celebrity Doctors on Twitter, TOP 100 Excellent Educational Feeds, TOP 100 Consultants to Follow, as well as The Funniest Shrink on Twitter. Prior to becoming a psychotherapist, Dr. Howard was an actress, singer, and dancer appearing on daytime television and in numerous commercials.
Home | Blog | About | Contact Us
Copyright 2011 | All Rights Reserved